Product Overview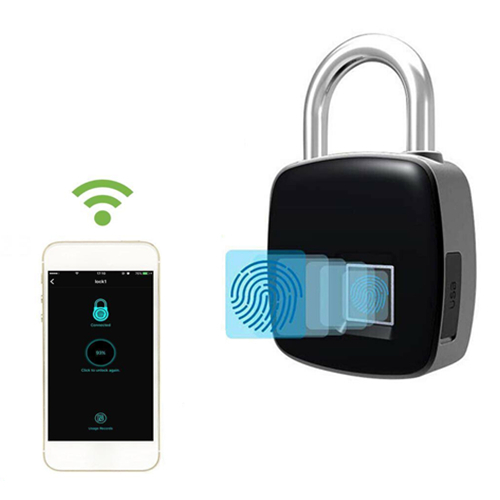 Feature:
Smart fingerprint padlock. IP65 rated waterproof and dustproof design.
Suitable for bag, suitcase, door, cabinet, container truck, bicycles, etc.
Support a total of 40 fingerprints. Support 360° arbitrary direction press type fingerprint recognition.
Low power consumption and long standby time with a 300mAh polymer lithium battery, the longest standby time is up to 2 years, and the maximum number of unlocking times is up to 2500 times.
Specs:
FRR: <1%
ESD: +/-12kV air, +/-8kV contact
Recognition time: <300mS
FAR: <0.002%
Resolution: 508DPI (supports 360° arbitrary direction press type fingerprint recognition)
Waterproof level: IP65
Lock beam material: lock body
Unlocking working current: 180MA
Standby current: 16uA
Battery: 300MAH polymer lithium battery
No motor working current: 3MA
Lock size: 28*52.5*12mm
Weight: 58g
Reviews